Here is our list of sponsors for the year 2022-2023! These sponsors have kindly given members of the UBC Anime Club discounts at their stores through the school year. Present your club membership card at these locations before transaction to gain access to the discounts!
If you would like to become one of our valued sponsors, please send us an email at ubcani@gmail.com!
Local Food & Drink
Thirstyyy
(778) 833-4517 | info@thirstyyy.com
10% discount on all food and drinks
Thirstyyy is a Japanese and Korean based convenience store with multiple locations across the lower mainland. Most notably, they have opened a shop in our very own UBC Nest! They carry food and drink, as well as beauty products.
(604) 682-3634 | shop@konbiniya.com
10% discount on purchases
Konbiniya is a Japanese market located downtown carrying imported Japanese snacks, food products, and beauty products, plus a crêpe shop, popular with locals for premade bento boxes, authentic onigiri, & other quick eats.
Facebook Page for weekly discount information
(604) 284-5181
5% discount on purchases, free drink refills for parties of 8+ (only phone conformation)
Claypot is an all-you-can-eat hot pot and barbecue restaurant located in Richmond. They are iconic for their multi-tiered hot pots. Warm up in the colder months with it!
(604) 559-5477 | Instagram
10% discount on purchases
Milk and Sugar is a bubble tea shop also offering smoothies, juices & hot drinks, plus breakfast & some Asian food located downtown.
(778) 823-2625 | @gyopara (Insta)| Facebook Page
10% discount on purchases; one free order of kaedama (half or full)
Gyo Para is a gyoza and ramen bar, serving authentic gyozas and ramen made by hand from scratch using the finest ingredients.
(604) 684-1025 | Facebook Page
10% off high tea sets; Every person at the table must show their membership card to be eligible for discount
Located on the edge of Yaletown, Patisserie Fur Elise is a little spiritual retreat in the busy downtown area. Come for some desserts to-go or enjoy your afternoon high tea with friends in our Queen Anne-style Victorian heritage house that has been in Vancouver since 1893.
Weeb Goods
To receive the discount, members must display their valid UBC Anime Club membership card at the time of purchase unless stated otherwise.
(604) 232-9963
5% discount for PASELI
(PASELI is the currency used to pay for playing rhythm games. Present membership card and matching ID at service counter when buying.)
eSpot is an arcade based in Richmond and has a fantastic selection of weeb arcade games, especially rhythm games (such as maimai, Taiko no Tatsujin, Chunithm, Sound Voltex, Beatmania IIDX, Jubeat, Groove Coaster, Dance Dance Revolution A, Gitadora, Project Diva) racing games like Initial D Infinity 8, and many more!
(604) 224-0431
10% off plush toys and regular Gunpla kits; 5% off other products. No discount on limited edition items or gacha tokens. Store reserves rights to make exceptions.
"We are a company that force on bring the high quality and collectible toys to Canada, and share the happiness to all Canadian. We carry the following brands and more!
Plastic Models and Figures:
Kotobukiya
Bandai
Bandai Tamashii Nation
Volks Inc.
Aoshima
Three Zero
Beast Kingdom
Hot Toys
Mega House
Good Smile Company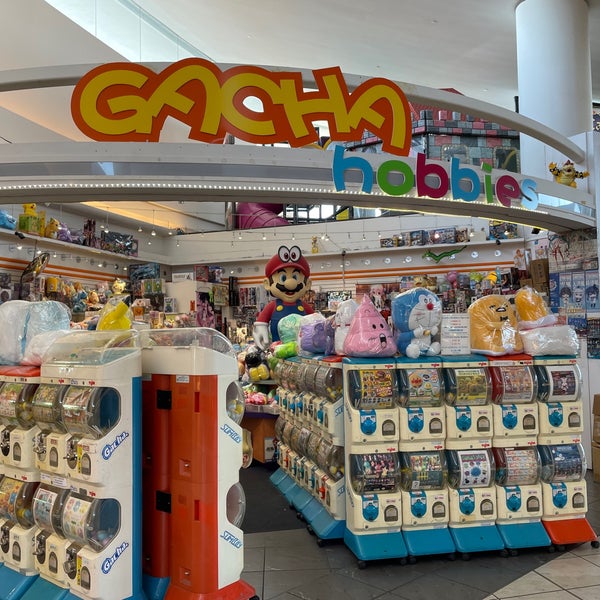 (604) 304-4498 | sales@gachahobbies.com
5% discount on purchases
If you are looking for the latest import figures, such as figmas and nendoroids from Japan, this is the store to head to. They always have new arrivals and a large variety of figures and other anime merchandise in stock. The store also sells Japanese import games and is famous for their gacha machines that fill nearly half of the store!
(604) 435-4551 | info@metropolis-comics.com
10% discount on purchases; exceptions may apply.
The only comic shop in Burnaby, conveniently located directly across the street from Metrotown! You'll find a bit of everything here, including comics and graphic novels, toys and action figures, a large selection of designer vinyl toys from brands such as kidrobot, Funko Pop, an extensive selection of Gundam model kits and supplies, trading card games such as Yu-Gi-Oh, Pokemon and Magic, board games and dice, statues and collectibles, and even high end collectibles from Hot Toys and Sideshow Collectibles.
2X Bee Points on first purchase and 1.5X Bee Points on consequent purchases made in store (does not apply to promotional offers)
Your local one stop shop for authentic import figures! Hobby Bee is an authorized retailer for Good Smile Company, Bandai, Threezero, Kotobukiya, and more! Hobby Bee has a points system called "Bee Points", you get 5 Bee Points for every dollar you spend which can then be redeemed for coupons (which amounts to 5% cashback) .
(604) 273-4427 | orders@imperialhobbies.ca
Discount varies; please inquire in-store
"Celebrating over 30 years of service to the hobby community! From Comic Books, Role Playing Games, Board Games, Models, to Toys, Hobby Supplies and Card Games, we are the largest store for variety on the west coast of Canada. Please browse through our pages to view our fantastic store. We invite your inquiries into any of our products."
(604) 327-5000 | dcpl@thecnl.com
5% off
In-store: show card during payment
Online purchases: create an online account, then go to the warehouse store in person to link the membership to account.
C&L Multimedia is a Burnaby/Vancouver-based distributer of DVDs, carrying an incredible collection of DVD and Blu Ray products, including many hard to find titles. They are proud to carry the largest collection of Anime and Manga in British Columbia, with imports from various publishers including Tokyopop, Viz, and Del Rey.
animebargainbin@gmail.com | Contact Cheezmo#5457 on Discord
10% off discount with code UBCANIME
Anime Bargain Bin is based in Victoria, BC. and stocks a constantly updating, huge variety of anime and game figures and merchandise including popular new franchises such as Genshin Impact and Hololive, among many others. Though they currently do not have a physical storefront, you can find them boothing at anime conventions throughout BC and they also accept orders with flat rate shipping to Canada through their online store at animebargainbin.com.
genshin.vancouver@gmail.com | Contact andru#1175 on Discord
5% off discount with code UBCANI
Genshin Vancouver is an online store where you can buy Genshin Impact-related Merch. It is fairly new. Feel free to contact the store owner, andru#1175 on Discord for more questions!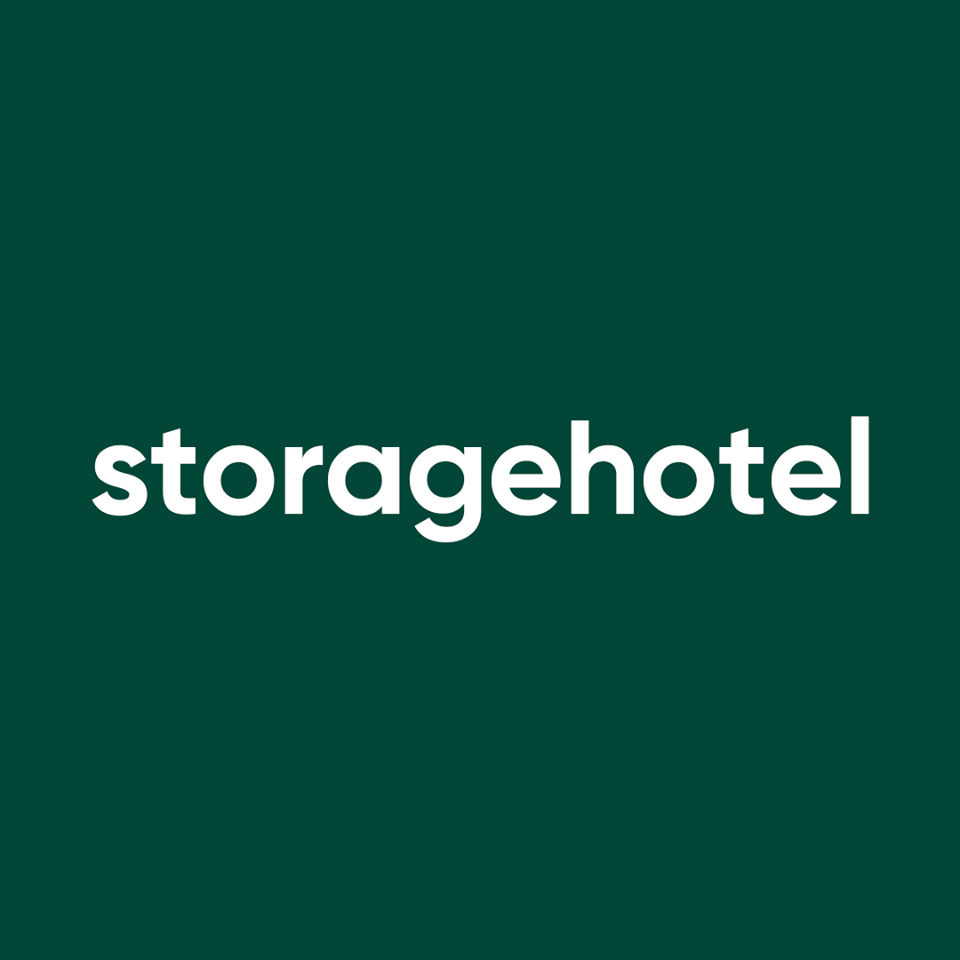 (778) 820-0377 | info@storagehotel.ca
10% discount on first month with code UBCANIME
Storagehotel is a storage service that includes pick up and delivery with flexible item/space storage plans. Don't know where to keep your simply endlessly growing hoard of weeb goods on UBC campus? This may be the solution for you.